From 50 to 500 rpm and from 200 kVA to 20 MVA
LOW SPEED GENERATORS, CLASSIC, DIRECT DRIVE, WOUND POLES
From a mechanical energy, the generator creates an electrical energy. The rotor is composed by a magnetic circuit which supplied a constant magnetic field. This rotor turns inside a stator consisted of 3 coils. When the fixed magnetic field passes in front of a coil, it leads currents inside this one. For every coil, this induction current creates a difference of potential, which is one of tensions delivered by the generator.
Possibility of static or brushless excitation with rotating diodes.
From 10 to 500 tr / mn - of 200 in 1000 kVA
Electrical study, mechanical design
Manufacturing in our workshops in Saint-Etienne (F-42100)
Cutting magnetic circuits internally
Coils manufactured and assembled in our workshops
SAV
Bernard Bonnefond also maintains the rotor and stator parts of rotating groups.
Quick after-sales service provided by our team of experienced technicians.
Supply of original parts.
Repair - Reconstruction - Rewinding
We are able to carry out power plant reconstruction projects.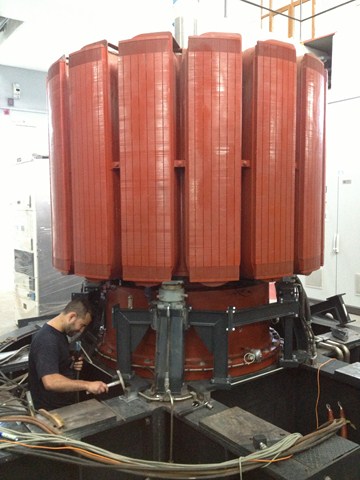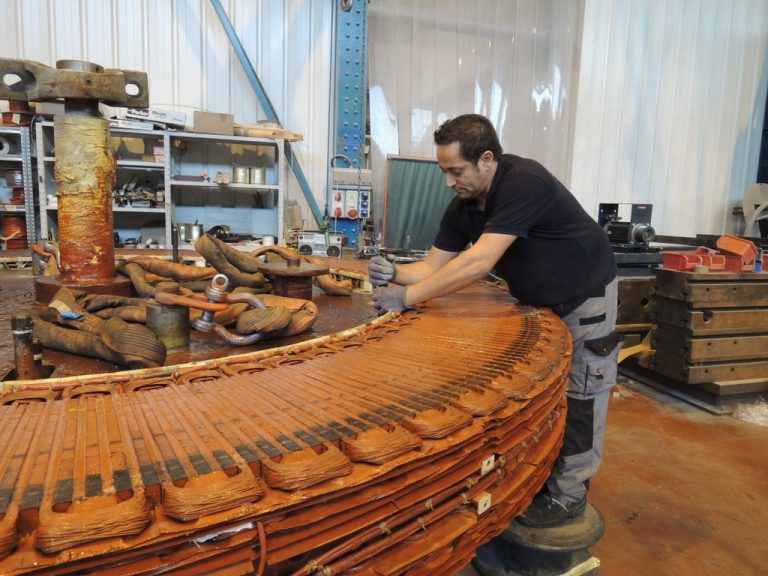 Renovation 
Exemple d'un alternateur 9000kVA-5000V-500rpm