From the mechanical energy of a turbine, the generator creates electrical energy. It is composed of a stator and a rotor that rotate at synchronous speed.
Low speed generators from 10 to 500 rpm and power range from 100kVA to 20MVA
Our generators are direct-drive without multiplication, which eliminates many rotating mechanical parts..
The benefits are :
High yield

Less noise pollution

High availability, less risk of breakdowns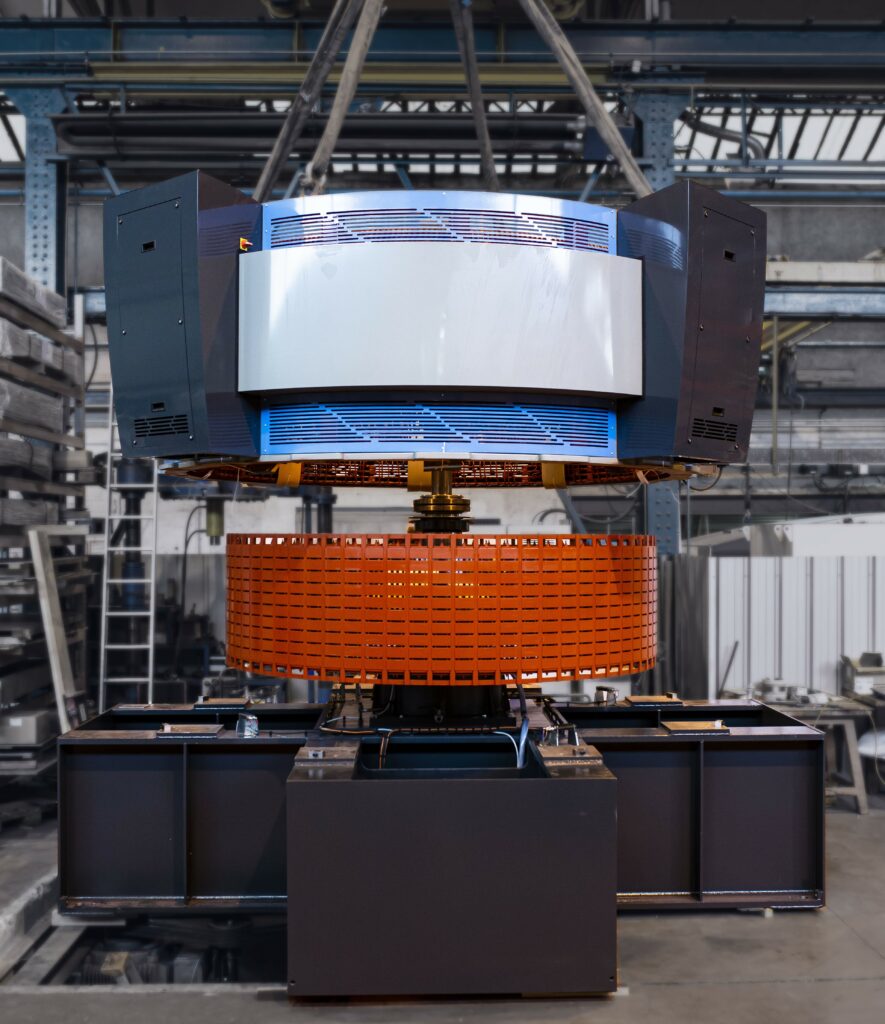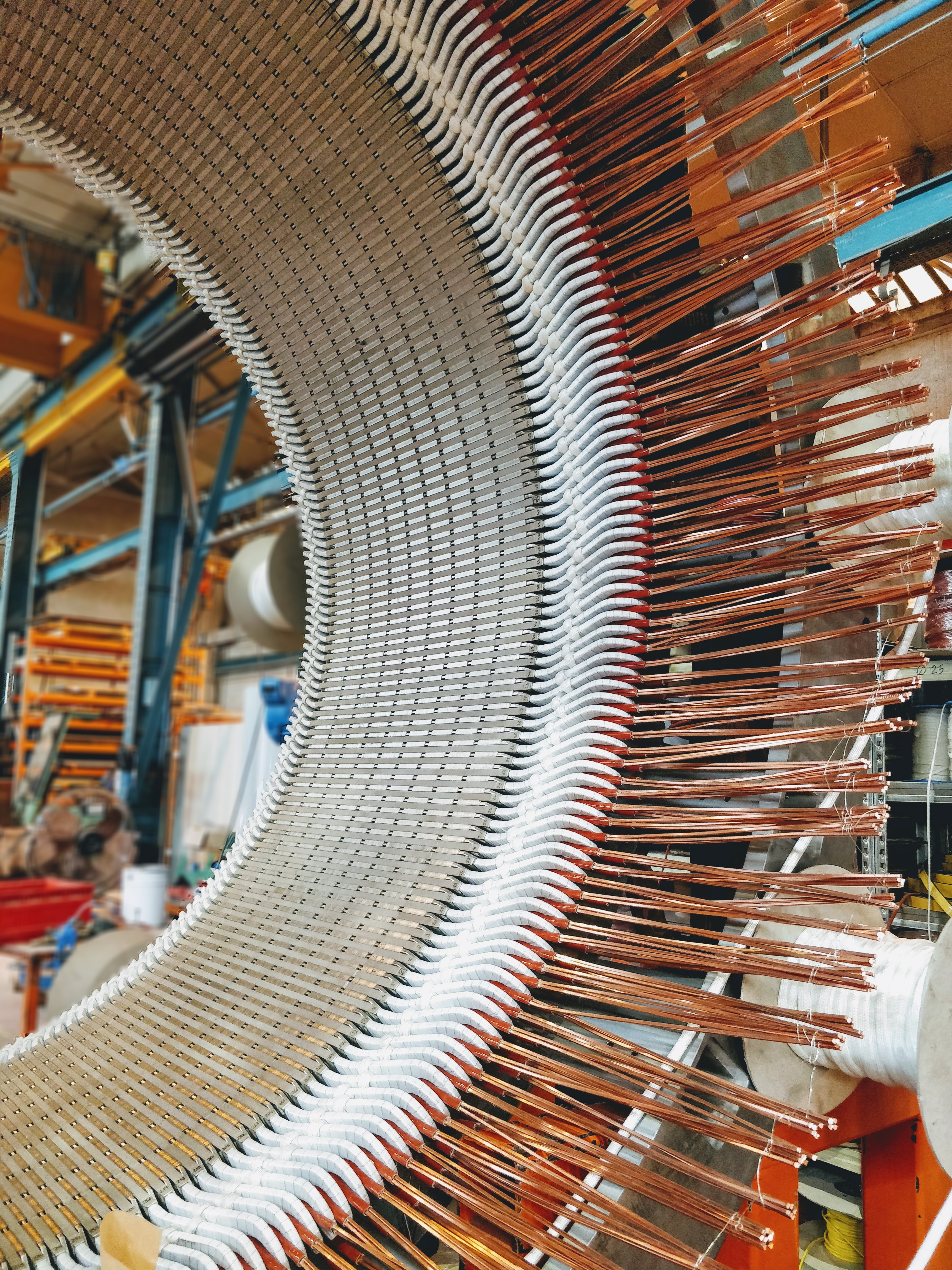 Electrical engineering, Mechanical design
Adaptations to implentation site

Axes : Vertical, Horizontal, Inclined
Underwater equipment, Bulb
Cooling : Natural/forced air, Liquid

A wide range of options: 

Parking brake
Frame
Excitation cabinet
Vibration control
etc…

Manufactured in our workshops in Saint-Etienne (F-42100)
Magnetic circuits are cut and assembled in our workshops
Windings in our workshops
Rotation tests for each unit in our workshops
On site: Assembly, turbine alignment, commissioning and services.
Two solutions to suit your needs
Permanent magnets generator
Coupling cabinet (Load bank, Inverter or Direct)
Reduced sizes
From 100 kVA to 4 MVA
From 10 to 500 rpm
Possibility of static or brushless excitation with rotating diodes.
Cos φ regulation
From 100 kVA to 20 MVA 
From 75 to 500 rpm
10 steps to a successful project
Bernard Bonnefond it's also renovation!
Expertise and refurbished of your generator
Bernard Bonnefond and other manufacturer
Electromagnetic calculation to optimize electrical characteristics
Finite element simulation with Flux2D
 Repair or replacement of magnetic circuits and winding/poles.
 Check, machining or replace mechanical parts
 Replacement or redesign bearing system
 Excitation system modification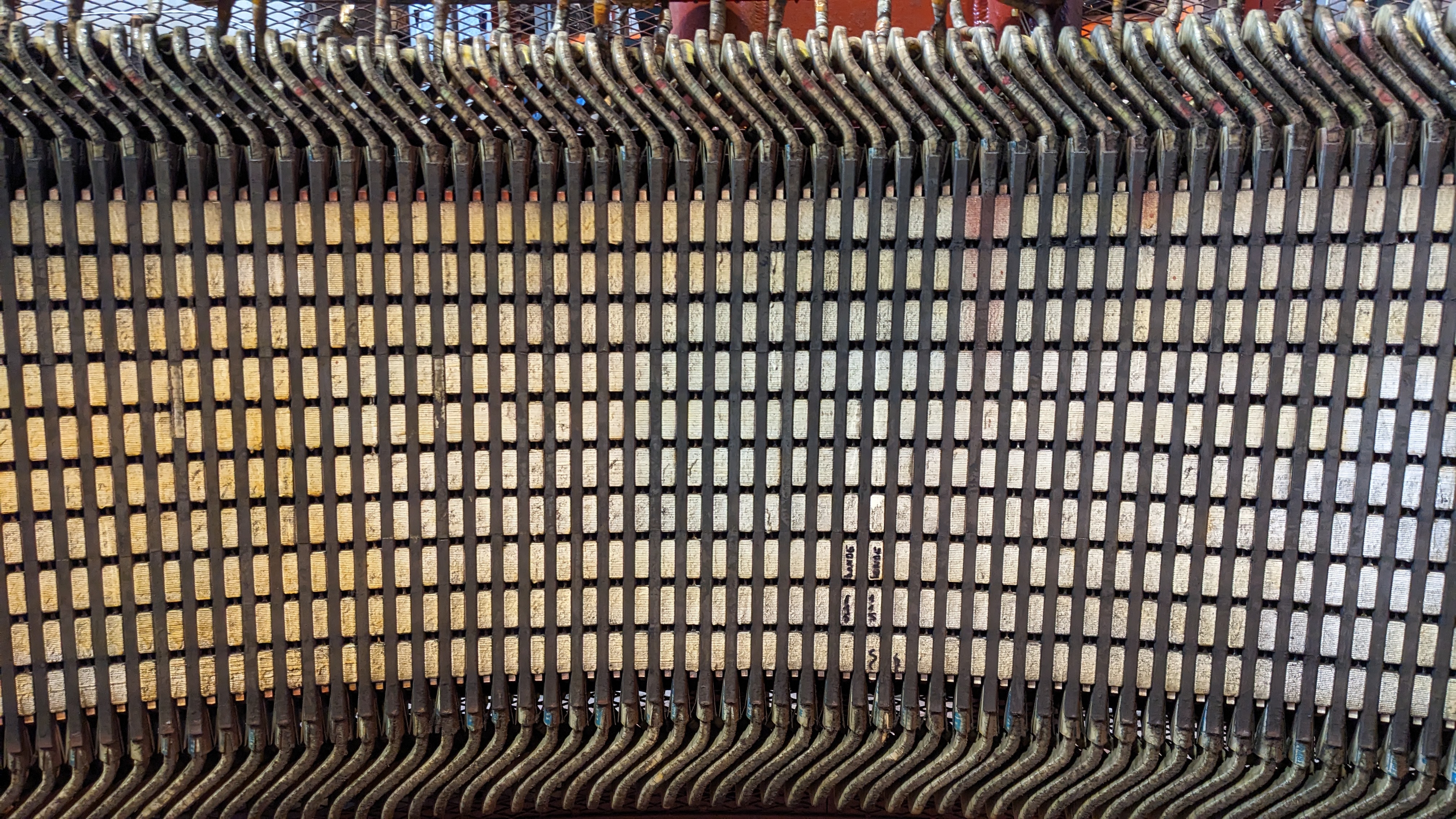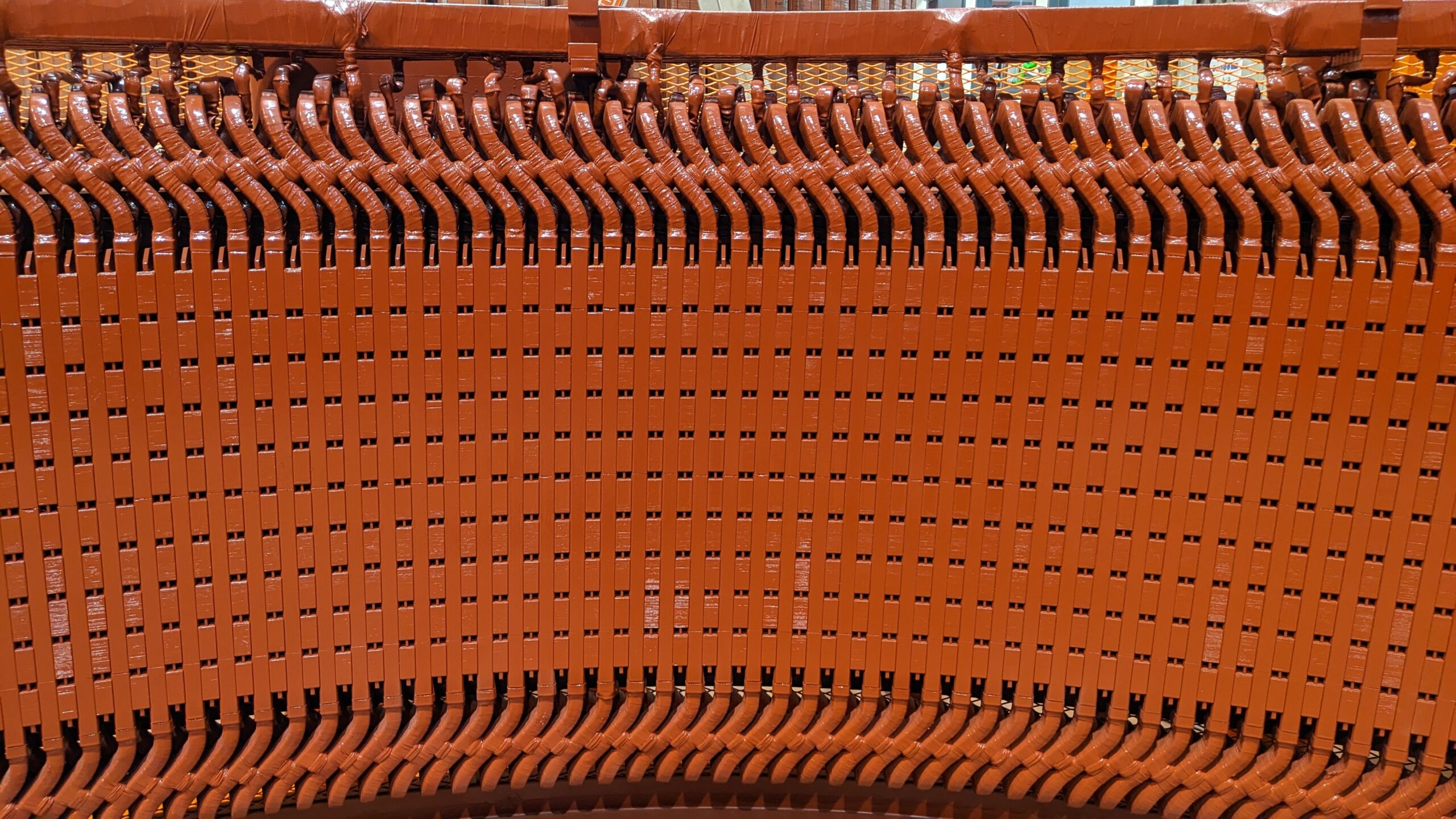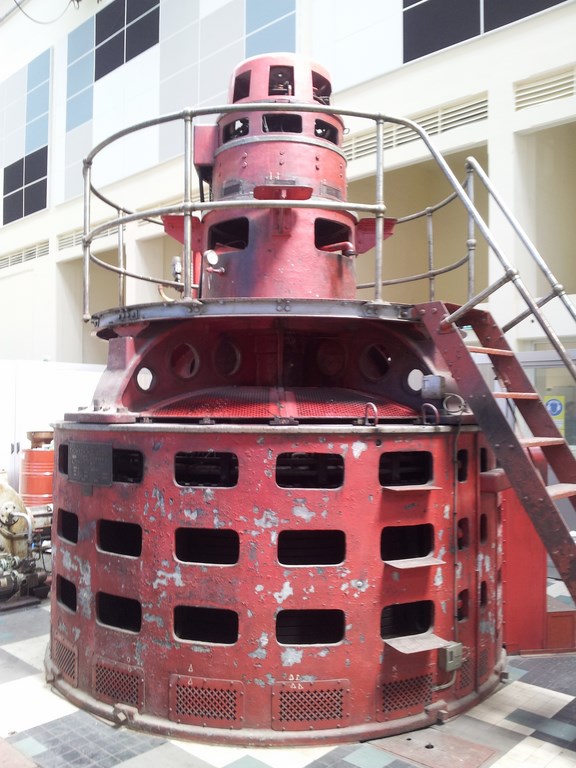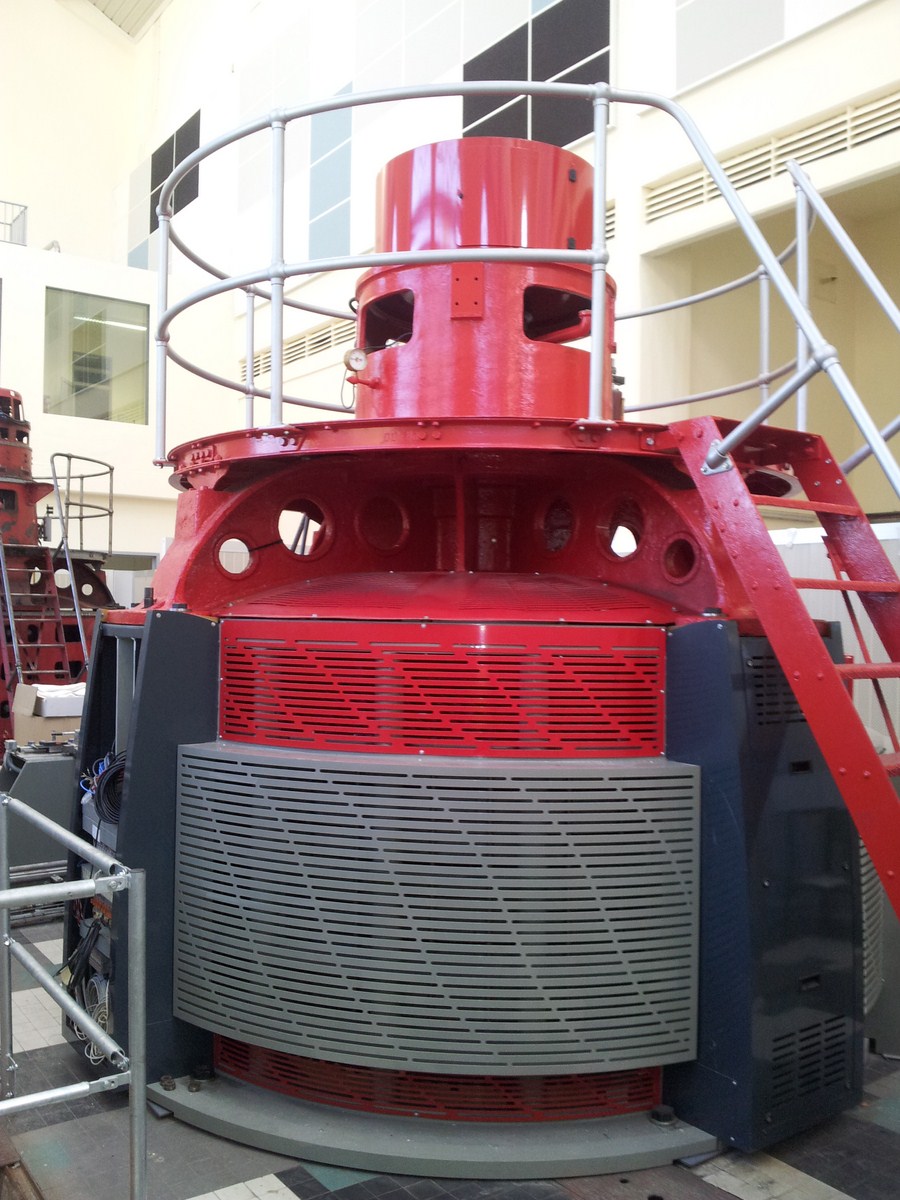 Technical upgrading of equipment
Added sensors for greater control.
Cooling system modification
Adding brake
Modernized exterior design and improved ergonomics.
Few examples of our works
Complete electrical testing before and after maintenance.
Connections renovation from the winding to the terminal block.
Rotor, Stator and exciter cleaning 
Drying. 
anti-flash varnish
Bearing change
Removal of the inertia fan mounted on the shaft (see photos, part above the rotor).
Addition of two fans with inverters controlled by probes in the stator. Smoke test
Disassembly & Transport
Sandblasting
Dimensional and magnetic inspection
Welding rework
Electromagnetic calculation and efficiency optimization
Complete overhaul of stator magnetic circuit and winding
Cleaning & re-insulating rotor poles
Excitation system modification
Cooling system reconditioning
Re-assembly and commissioning
Stator and rotor disassembly
Isolation measurement
Checking and reconditioning of stator winding wedge
Complete cleaning of stator and rotor
Overall drying on site
Anti-flash varnish
Re-assembly and commissioning
We're interested in all your technical requirements
Don't hesitate to call on us - we'll meet your challenges!